Transform Your Business with Bespoke Boat, Bike, or Car Rental Website Development Service
Ignite growth and streamline operations with our tailored boat, bike, or car rental website development service. Enhance user experience and boost conversions. Contact us now!
Stay Ahead of the Rental Market with a Modern and Trendsetting Website!
Are you looking to create a stunning and functional website for your boat, bike, or car rental business? Look no further! We offer top-notch web design and development services specifically tailored for WooCommerce integrated boat, bike, or car rental websites. Our team of highly skilled professionals is dedicated to providing you with a website that not only looks great but also delivers outstanding performance.
The Power of WooCommerce Integration
By utilizing the power of WooCommerce, the most popular e-commerce platform for WordPress, we can provide you with a seamless and fully functional website. WooCommerce offers a wide range of features and extensions specifically designed for online businesses, making it the perfect choice for boat, bike, or car rental companies.
Customized Design to Reflect Your Brand
We understand that your website is an extension of your brand. Our talented team of designers will work closely with you to create a visually appealing website that reflects your brand identity. From choosing the right color scheme to designing a captivating logo, we will ensure that your website leaves a lasting impression on your visitors.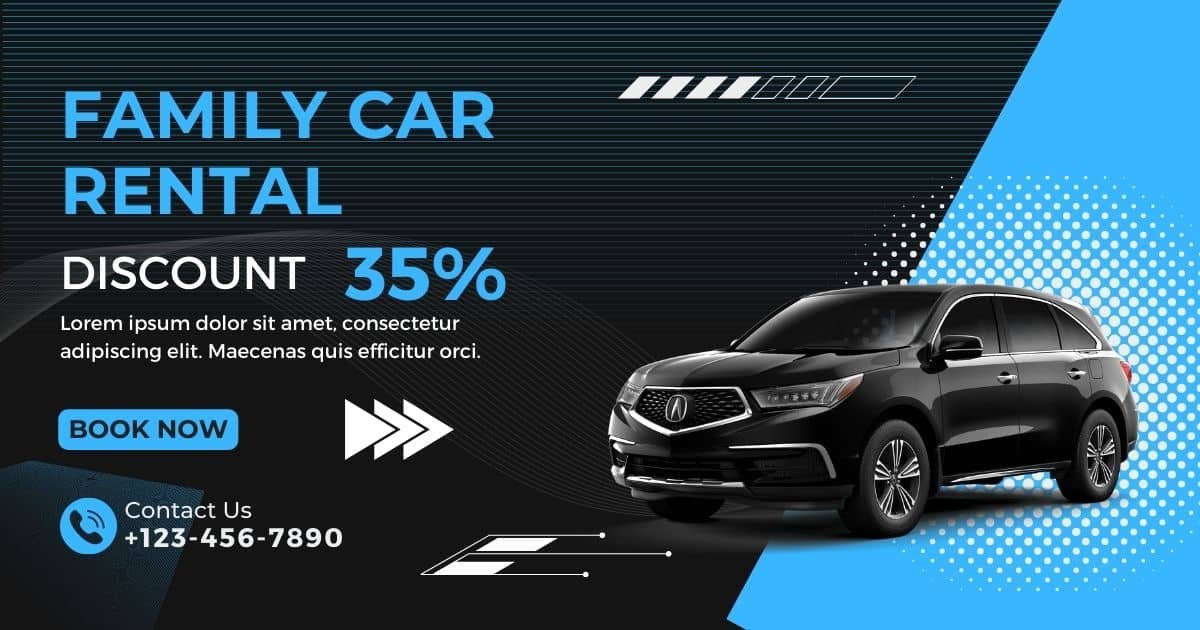 Seamless User Experience
User experience is paramount when it comes to engaging and converting website visitors. Our web design and development services focus on creating a seamless user experience, making it easy for your customers to navigate through your rental options, check availability, and make bookings effortlessly.
Mobile-Friendly and Responsive Design
With the majority of internet users accessing websites through their mobile devices, having a mobile-friendly and responsive website is no longer optional; it's a necessity. Our team will optimize your website to ensure that it looks and functions flawlessly across all devices, providing an exceptional user experience on smartphones, tablets, and desktops.
Streamlined Booking Process
We understand the importance of a streamlined booking process for your rental business. Our team will integrate a user-friendly booking system into your website, allowing your customers to easily browse rental options, select dates, and complete their bookings within a few clicks. A hassle-free booking process enhances customer satisfaction and increases conversion rates.
Reliable and Secure Payment Gateways
Ensuring the security of online transactions is vital for any e-commerce website. With our web design and development services, you can rest assured that your customers' payment information will be handled securely. We integrate reliable and secure payment gateways that protect sensitive data and provide a smooth checkout experience for your customers.
Analytics and Reporting
To measure the success of your website and make data-driven decisions, it's crucial to have access to comprehensive analytics and reporting. We will set up analytics tools that track important metrics such as website traffic, user behavior, conversion rates, and more. These insights will help you understand your audience better and optimize your website for maximum performance.
Ongoing Maintenance and Support
We believe in building long-term relationships with our clients. Our web design and development services include ongoing maintenance and support to ensure that your website remains up-to-date and secure. Whether you need regular content updates, plugin updates, or technical assistance, our dedicated support team is here to help you every step of the way.
Recent Work
Take a look at some of our recent projects and see the quality of work we produce for our clients.
We helped them by creating an intuitive and user-friendly website that allows customers to easily browse and purchase their complex non-alcoholic spritz. Our design focused on highlighting the product's depth and body, while our development ensured smooth functionality and secure transactions.
read more
Accelerate Your Rental Business Online!
Stand Out with a Captivating Boat, Bike, or Car Rental Website. Boost Bookings and Drive Revenue.
Unlock Your Rental Business's Potential with a High-Impact Website!
Maximize your rental business's growth and profitability with a professionally designed and developed website. We create visually stunning, user-friendly websites that generate more leads and bookings.
Customized WooCommerce Integration
At the heart of our web design and development services is WooCommerce integration. WooCommerce is a powerful e-commerce platform that seamlessly integrates with WordPress, providing a robust foundation for your rental website. Our team is well-versed in leveraging the full potential of WooCommerce, customizing it to suit your specific rental business requirements. From seamless booking and reservation systems to secure online payments, we ensure that your website is fully optimized to streamline your rental operations and enhance the user experience.
Eye-Catching Visual Appeal
First impressions matter, especially in the digital realm. Our talented designers are skilled in creating visually captivating websites that leave a lasting impact on your visitors. We believe that aesthetics play a crucial role in attracting and retaining customers. Through careful selection of color schemes, fonts, imagery, and overall layout, we ensure that your website exudes professionalism, reliability, and trustworthiness. With our design expertise, we will make your Boat, Bike, or Car rental website visually stunning, setting it apart from the competition.
Branding and Credibility
In the competitive rental industry, establishing a strong brand presence and credibility is essential. Our website design and development services focus on creating a consistent and compelling brand identity for your rental business. From the logo and color palette to the overall visual aesthetics, we align your website design with your brand values, creating a memorable impression on your customers. By showcasing professionalism and credibility, we help you gain the trust of your target audience and stand out from the competition.
Responsive and User-Friendly Design
In today's mobile-centric world, having a responsive and user-friendly website is paramount. We understand the importance of catering to users across various devices and screen sizes. That's why our websites are meticulously designed and developed to be fully responsive, ensuring a seamless browsing experience for your customers, whether they are accessing your website on a desktop, laptop, tablet, or smartphone. By providing a user-friendly interface and intuitive navigation, we aim to keep visitors engaged and encourage them to explore your rental offerings.
Enhanced User Experience
User experience is paramount in the online world. Our team of experts focuses on creating websites that offer an intuitive and user-friendly experience. By implementing seamless navigation, clear call-to-actions, and optimized loading times, we ensure that your visitors have a smooth and enjoyable journey on your website. A positive user experience not only keeps visitors engaged but also encourages them to explore your rental offerings and make a booking.
Faster Website Performance
Website speed is a critical factor in user experience and search engine rankings. Studies have shown that users tend to abandon websites that take too long to load. Our team optimizes your website's performance by implementing various techniques, such as image optimization, caching, and minification of files. By reducing page load times, we ensure that your visitors have a seamless browsing experience, leading to higher engagement and conversions.
Integrating Online Booking Systems for Seamless Rental Website Management
In the digital age, online booking systems have become a game-changer for rental businesses. By integrating these systems into rental websites, businesses can provide a seamless booking experience for their customers while streamlining their reservation management processes. In this article, we will explore the benefits of integrating online booking systems, including real-time availability, secure payment processing, and efficient reservation management.
1. Real-Time Availability
One of the key advantages of integrating an online booking system into a rental website is the ability to display real-time availability. With a few clicks, customers can instantly view which rental properties or items are available for their desired dates. This feature eliminates the need for manual updates and reduces the risk of double bookings or conflicts. Real-time availability information instills confidence in customers and enhances their booking experience.
2. Secure Payment Processing
Online booking systems provide secure payment processing capabilities, ensuring a safe and convenient transaction process for both the business and the customer. Integration with trusted payment gateways allows customers to make payments directly on the rental website, eliminating the need for third-party platforms or manual invoicing. Secure payment processing builds trust and credibility, leading to increased customer satisfaction and higher conversion rates.
3. Efficient Reservation Management
Integrating an online booking system streamlines reservation management for rental businesses. With automated processes, businesses can easily handle booking confirmations, cancellations, and modifications. This automation reduces manual errors, saves time, and improves operational efficiency. Rental businesses can also generate reports and gather insights on booking trends, customer preferences, and revenue generation, enabling them to make data-driven decisions.
4. Enhanced Customer Experience
By integrating an online booking system, rental businesses can offer a seamless and user-friendly booking experience to their customers. The convenience of browsing available rental options, selecting dates, and completing the booking process in a few simple steps enhances customer satisfaction. Moreover, integration with automated email notifications keeps customers informed about their bookings, reducing uncertainties and providing a professional touch.
5. Increased Operational Efficiency
Online booking systems bring significant operational benefits to rental businesses. The automation of reservation processes minimizes manual intervention and reduces the risk of errors. Businesses can allocate their resources more efficiently and focus on providing exceptional customer service rather than spending time on administrative tasks. Streamlined operations translate into cost savings, improved productivity, and overall business growth.
Choosing the Right Online Booking System

In conclusion, integrating an online booking system into a rental website offers numerous benefits, including real-time availability updates, secure payment processing, efficient reservation management, enhanced customer experience, and increased operational efficiency. By providing a seamless booking experience, rental businesses can attract more customers, improve customer satisfaction, and drive growth. Investing in the right online booking system can be a game-changer for rental businesses, transforming their website into a powerful tool for generating bookings and managing reservations with ease.
WEB DESIGN AND DEVELOPMENT SERVICES: Frequently Asked Questions
Will my rental website be responsive on all devices?
Absolutely! We understand the importance of responsive design in today's mobile-driven world. Our websites are meticulously designed and developed to ensure a seamless user experience across all devices, including desktops, laptops, tablets, and smartphones. Your rental website will look and function flawlessly, regardless of the device used by your customers
Can I accept online payments through my rental website?
Yes, we can integrate secure online payment systems into your rental website. Whether you prefer popular payment gateways like PayPal or Stripe, or if you have specific payment processing requirements, we can tailor the integration to meet your needs. Providing a convenient and secure payment option enhances the user experience and streamlines your rental business operations.
Can you integrate social media sharing buttons on my rental website?
Yes, we can integrate social media sharing buttons on your rental website, allowing visitors to easily share your rental listings, blog posts, and other content on popular social media platforms. This helps increase your online visibility, drives organic traffic to your website, and expands your reach to a wider audience.
Can you help us with content creation for the website?
While we primarily focus on web design and development, we can provide guidance and recommendations for content creation. We work with professional content writers who can assist you in creating compelling and informative content for your website.
What is responsive website design?
Responsive website design is a technique that is rapidly becoming the industry standard. This approach to web design allows the website to adapt and display optimally on various devices and screen sizes, ensuring that the content is always clear and provides a superior user experience regardless of the device used to view the website. This eliminates the need for a separate mobile website, making it possible to have a consistent and visually appealing website across all platforms. Check out some of our clients' websites that have been designed with responsive technology.
Can you redesign my current website?
Yes, we can help you redesign your current website. Our team of experts can provide a comprehensive redesign service that includes analyzing your current website, understanding your target audience and business goals, competitor analysis, updating your SEO strategy, and optimizing the site for better user experience and engagement. Our aim is to deliver a website that meets the needs of your visitors and drives profitability for your business. If you would like to discuss your website redesign project with us, please reach out and we'll be happy to help.
What is the estimated duration for designing a website?
The duration of a website design project will depend on several factors, including the complexity of the design, the number of pages on the website, and any special features or custom development needs. It's important to consider the time required for planning and preparation, including creating wireframes, coordinating with the design and development teams, and making final revisions.
Do you offer ongoing website maintenance and support?
Yes, we provide website maintenance and assistance to ensure that your website stays up-to-date and works correctly. Our expert team is ready to provide continuous technical support and address any issues that may arise. We understand that website maintenance is an essential part of website ownership, and that's why we offer a range of maintenance packages to match our client's specific needs. We are here to help you whether you require regular updates, security checks, or technical support. Contact us today to learn more about our maintenance and support services.
Can you develop a custom wordpress or woocommerce website for my business?
Yes, we can develop a custom WordPress or WooCommerce website that aligns with your business requirements. Our experienced developers will collaborate with you to comprehend your specific needs and craft a solution that caters to your exact requirements.
Our aim is to ensure that your website is both user-friendly and visually appealing. Additionally, we are committed to providing ongoing support and maintenance services to keep your website running efficiently and up-to-date with the latest security and technology updates.
With our extensive knowledge and expertise in web design and development, you can be confident that we will create a top-notch and professional website for your business that meets and exceeds your expectations.
How long does it take to develop a website?
The development timeline depends on the complexity and features of your website. Contact us for an estimate.
Do you offer hosting services?
We can recommend reliable hosting providers or work with your preferred hosting company to ensure optimal website performance.
Can you integrate e-commerce functionality?
Absolutely! We specialize in building e-commerce websites with secure payment gateways and user-friendly shopping experiences.