Transform Your Barbershop or Hair Salon with Professional Website Design and Development
Enhance your barbershop or hair salon business with our professional website design and development services. Attract new clients and showcase your expertise. Contact us now!
Empower Your Barbershop or Hair Salon Business with a Custom WordPress Website and Streamlined Service Booking
Looking to elevate your barbershop or hair salon business to new heights? Look no further! Our expert team specializes in WordPress web design and development services tailored specifically for barbershops and hair salons.
When it comes to your barbershop or hair salon, standing out from the competition is essential. Our professional team of developers will create a visually stunning and user-friendly website that perfectly represents your brand identity. From the moment visitors land on your site, they will be captivated by its modern design, seamless navigation, and engaging content.
With our WordPress web design and development services, you'll benefit from a range of features customized to meet your specific requirements. We can incorporate an appointment booking calendar, allowing your customers to conveniently schedule their visits.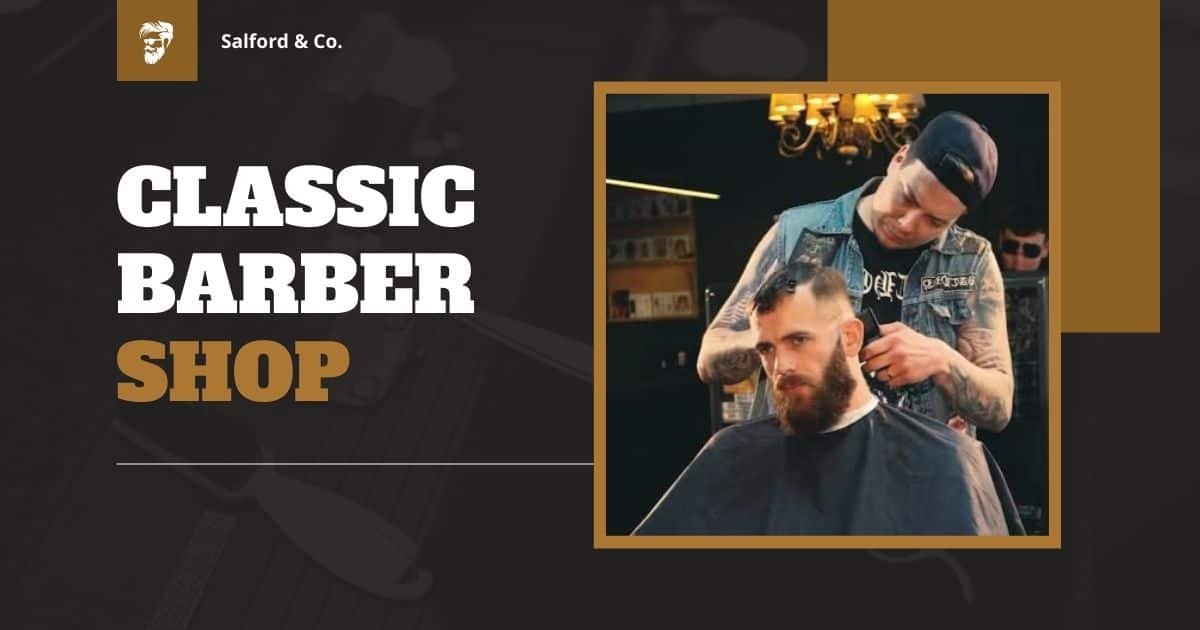 Additionally, our integration with WooCommerce enables online checkout, simplifying the service booking process and increasing customer satisfaction.
By choosing WP eCommerce Development, you'll not only enhance your online presence but also streamline your business operations. Our WordPress websites are easy to manage, empowering you to update your service offerings, showcase your work, and interact with your customers effortlessly. With our support and expertise, your barbershop or hair salon will thrive in the digital realm.
Recent Work
Take a look at some of our recent projects and see the quality of work we produce for our clients.
We helped them by creating an intuitive and user-friendly website that allows customers to easily browse and purchase their complex non-alcoholic spritz. Our design focused on highlighting the product's depth and body, while our development ensured smooth functionality and secure transactions.
read more
Experience the Power of a Great Website
Don't miss out on potential customers – enhance your online presence with our expert web design services.
Elevate your barbershop or hair salon business with our WordPress web design and development services.
From captivating designs to seamless appointment bookings and online checkout, we provide a comprehensive solution tailored to your specific needs. Let us create a website that showcases your expertise and helps you grow your customer base.
Customized Designs
We believe in the power of individuality. Our talented designers will craft a unique and visually appealing website that aligns with your brand identity and sets you apart from the competition.
Mobile-Friendly Responsiveness
In today's digital age, having a mobile-friendly website is crucial. We ensure that your website is fully responsive, providing an optimal viewing experience across all devices, including smartphones and tablets.
Appointment Booking Calendar
Simplify the booking process for your clients with our integrated appointment booking calendar. They can easily schedule appointments, select preferred stylists, and manage their bookings, all in one convenient location.

Online Checkout with WooCommerce
Enhance your customers' convenience by offering online checkout for service bookings. With our WooCommerce integration, you can seamlessly accept payments and streamline your transaction process.
User-Friendly Interface
A user-friendly interface is vital for a positive user experience. We design intuitive navigation and layout, ensuring that your visitors can easily find the information they need and navigate through your services effortlessly.
Scalability and Flexibility
As your business grows, so should your website. Our WordPress solutions are scalable, giving you the flexibility to add new features, pages, and functionalities as your business expands.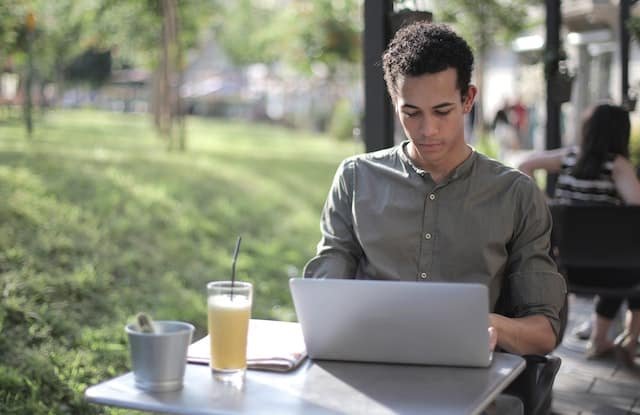 Streamlining Operations: Simplifying Appointment Booking and Online Payments for Barbershops and Hair Salons with WooCommerce Integration
In the fast-paced world of barbershops and hair salons, efficient management of appointments and seamless online payment processing are crucial for providing excellent customer service. With the integration of WooCommerce, a powerful e-commerce platform, these businesses can streamline their operations, simplify appointment booking, and enhance the overall customer experience. In this article, we will explore how WooCommerce integration can revolutionize the way barbershops and hair salons handle appointments and online payments.
Centralized Appointment Management:
WooCommerce integration allows barbershops and hair salons to centralize their appointment management system. Instead of relying on manual methods or multiple platforms, businesses can leverage WooCommerce's robust scheduling features. By syncing their appointment calendar with WooCommerce, salon owners can easily manage, modify, and track appointments from a single dashboard. This eliminates the risk of double bookings and ensures optimal utilization of available time slots.
Seamless Online Booking:
With WooCommerce, barbershops, and hair salons can offer their customers the convenience of online appointment booking. Integrating WooCommerce with their website allows clients to view real-time availability and book appointments at their preferred date and time. This eliminates the need for phone calls or in-person visits, saving time for both customers and salon staff. Moreover, WooCommerce can send automated confirmation emails or text messages to customers, reducing no-shows and improving overall communication.
Customizable Booking Options:
WooCommerce provides flexibility in configuring booking options to suit the unique needs of barbershops and hair salons. Businesses can set specific appointment durations, define buffer times between appointments, and even establish different service categories or pricing tiers. Whether it's a quick trim or a full salon experience, WooCommerce can handle diverse service offerings, ensuring a seamless booking process for customers.
Integrated Online Payments:
Integrating WooCommerce with popular payment gateways enables barbershops and hair salons to accept online payments securely. By incorporating payment options such as credit/debit cards, digital wallets, or even buy-now-pay-later services, salons can offer a range of convenient payment methods to their customers. With WooCommerce's robust security features, online transactions are encrypted and protected, instilling confidence in customers while reducing the risk of fraud.
Inventory and Product Management:
Beyond appointment booking and payments, WooCommerce integration extends to managing salon inventory and product sales. Salons can create an online store within their website, allowing customers to purchase hair care products, styling tools, or accessories. WooCommerce's inventory management features enable businesses to track stock levels, automatically update product availability, and manage order fulfillment seamlessly. This integrated approach not only generates additional revenue but also simplifies overall operations by consolidating sales channels.
Analytics and Reporting:
WooCommerce provides powerful analytics and reporting tools that offer valuable insights into salon operations. Business owners can access data on appointment bookings, customer preferences, sales performance, and revenue trends. These insights allow salons to make data-driven decisions, optimize their services, and identify areas for improvement. By leveraging these analytics, barbershops and hair salons can enhance their customer experience and drive business growth.
Conclusion:

Integrating WooCommerce into the operations of barbershops and hair salons brings significant benefits, streamlining appointment booking, online payments, inventory management, and sales. The convenience and efficiency of online booking, coupled with a secure and flexible payment system, enhance customer satisfaction and loyalty. With centralized appointment management and insightful analytics, salon owners can optimize their services and make informed business decisions. By embracing WooCommerce integration, barbershops, and hair salons can stay ahead of the competition and deliver exceptional experiences to their valued customers.
WEB DESIGN AND DEVELOPMENT SERVICES: Frequently Asked Questions
What is responsive website design?
Responsive website design is a technique that is rapidly becoming the industry standard. This approach to web design allows the website to adapt and display optimally on various devices and screen sizes, ensuring that the content is always clear and provides a superior user experience regardless of the device used to view the website. This eliminates the need for a separate mobile website, making it possible to have a consistent and visually appealing website across all platforms. Check out some of our clients' websites that have been designed with responsive technology.
Can you redesign my current website?
Yes, we can help you redesign your current website. Our team of experts can provide a comprehensive redesign service that includes analyzing your current website, understanding your target audience and business goals, competitor analysis, updating your SEO strategy, and optimizing the site for better user experience and engagement. Our aim is to deliver a website that meets the needs of your visitors and drives profitability for your business. If you would like to discuss your website redesign project with us, please reach out and we'll be happy to help.
Is WordPress suitable for business websites?
Yes, WordPress is one of the most suitable solutions for businesses of all sizes and industries. WordPress is a comprehensive and flexible platform that can be customized to meet the specific needs of a business. The platform offers a range of features and functionalities, including custom themes and plugins, which can be used to enhance the functionality and user experience of a website. Additionally, WordPress is user-friendly and easy to manage, which makes it a popular choice among businesses. The platform is also open-source, which means it is regularly updated and improved, ensuring that websites built on WordPress remain secure and up-to-date. Overall, WordPress is a super effective and reliable solution for businesses looking to establish or improve their online presence.
What is SEO-Friendly web design and development?
SEO-friendly web design refers to the design of a website with the consideration of search engine optimization strategies. The website designer should construct the site taking into account SEO factors, allowing digital marketers to optimize it for improved visibility and ranking on search engine results pages. When a website is optimized for search, it is more likely to be crawled and indexed by search engines like Google, resulting in higher domain authority and increase organic traffic.
What is the estimated duration for designing a website?
The duration of a website design project will depend on several factors, including the complexity of the design, the number of pages on the website, and any special features or custom development needs. It's important to consider the time required for planning and preparation, including creating wireframes, coordinating with the design and development teams, and making final revisions.
Do you offer ongoing website maintenance and support?
Yes, we provide website maintenance and assistance to ensure that your website stays up-to-date and works correctly. Our expert team is ready to provide continuous technical support and address any issues that may arise. We understand that website maintenance is an essential part of website ownership, and that's why we offer a range of maintenance packages to match our client's specific needs. We are here to help you whether you require regular updates, security checks, or technical support. Contact us today to learn more about our maintenance and support services.
Can you develop a custom wordpress or woocommerce website for my business?
Yes, we can develop a custom WordPress or WooCommerce website that aligns with your business requirements. Our experienced developers will collaborate with you to comprehend your specific needs and craft a solution that caters to your exact requirements.
Our aim is to ensure that your website is both user-friendly and visually appealing. Additionally, we are committed to providing ongoing support and maintenance services to keep your website running efficiently and up-to-date with the latest security and technology updates.
With our extensive knowledge and expertise in web design and development, you can be confident that we will create a top-notch and professional website for your business that meets and exceeds your expectations.
How long does it take to develop a website?
The development timeline depends on the complexity and features of your website. Contact us for an estimate.
Will my website be mobile-friendly?
Yes, we prioritize responsive design, ensuring that your website looks great and functions seamlessly on all devices.
Do you offer hosting services?
We can recommend reliable hosting providers or work with your preferred hosting company to ensure optimal website performance.
Can you integrate e-commerce functionality?
Absolutely! We specialize in building e-commerce websites with secure payment gateways and user-friendly shopping experiences.