Web Design and Development Services for Restaurants, Hotels, and Food Point Businesses
Elevate your restaurant's brand, attract more customers, and boost revenue with our SEO-optimized web design and development services designed exclusively for the hospitality industry.
Maximize Your Institution's Impact: Empower Your Online Presence with Our Web Development Solutions
Welcome to our industry-leading web design and development services catered specifically to the needs of restaurants, hotels, and food point businesses. In the digital era, having an exceptional online presence is essential for attracting customers and staying ahead of the competition. With our expertise in crafting engaging and high-performing websites, we are the ideal partner to take your business to new heights. Allow us to showcase the benefits and features of our services, and why you should choose us as your trusted web design and development agency.
First impressions matter, especially in the highly competitive world of hospitality. Our team of skilled designers understands the importance of visual appeal and user experience. We employ cutting-edge techniques to create a visually stunning and user-friendly website that reflects your brand identity and captivates visitors from the moment they arrive. From selecting the perfect color palette that conveys the atmosphere of your restaurant to designing a seamless navigation structure, we take every element into account to ensure an immersive browsing experience. By optimizing your website for mobile devices, we guarantee that potential customers can access your site effortlessly from any device, anywhere, at any time.
Ready to elevate your online presence and take your restaurant, hotel, or food point business to the next level? Contact us today to discuss your web design and development needs. Our dedicated team of experts is eager to create a custom solution that aligns with your goals and drives measurable results. Don't miss out on the opportunity to stand out in the digital landscape. Let us help you create a captivating website that attracts customers, boosts conversions, and propels your business forward.
Recent Work
Take a look at some of our recent projects and see the quality of work we produce for our clients.
We helped them by creating an intuitive and user-friendly website that allows customers to easily browse and purchase their complex non-alcoholic spritz. Our design focused on highlighting the product's depth and body, while our development ensured smooth functionality and secure transactions.
read more
Stay Ahead of the Curve with Innovative Web Design
Looking for tailor-made web development solutions for your educational institution? Get a personalized quote from our team of experts and Stay Ahead of the Curve with Innovative Web Design.
Transform Your Restaurant's Online Presence with Our Web Design and Development Services
With our expertise and experience, we can create a captivating website for your restaurant, hotel, or food point businesses that showcases your brand, provides seamless functionality, and drives customer engagement.
Enhanced Brand Image and Identity
We understand the importance of a strong brand identity in the competitive hospitality industry. Our web design and development services focus on creating visually appealing websites that reflect your unique brand image.
By incorporating your brand elements such as logo, color palette, and typography, we ensure that your website aligns seamlessly with your overall brand identity.
Food Delivery and Pickup Systems
In the current digital landscape, offering food delivery and pickup options is essential for restaurants and food point businesses. Our web design and development services seamlessly integrate with popular food delivery and pickup systems.
By integrating these systems into your website, we enable customers to place orders directly, improving convenience and driving sales.
Secure Payment Gateway Integration:
If you offer online reservations, food orders, or merchandise sales, we ensure the integration of secure payment gateways to protect your customers' sensitive information. By providing a secure online transaction experience, we build trust and credibility, encouraging customers to complete their bookings or purchases.
Responsive and Mobile-Friendly Design
In an era where mobile devices dominate internet usage, having a mobile-responsive website is vital. Our web design and development services ensure that your site looks and functions flawlessly across all screen sizes and devices.
A mobile-friendly website not only enhances user experience but also improves your search engine rankings, as search engines prioritize mobile optimization.
Hotel Rental Systems Integration:
For hotels, we offer seamless integration with hotel rental systems, allowing guests to make reservations directly through your website.
Our expertise in integrating hotel rental systems streamlines the booking process, enhancing customer experience and optimizing occupancy rates.
Scalability and Future-Proofing
Our web design and development services are built with scalability in mind. Whether you plan to expand your offerings or accommodate increased website traffic, our solutions can grow your business.
We utilize the latest technologies and frameworks to future-proof your website, ensuring it remains functional and adaptable to evolving industry trends.
The Benefits of Integrating a Food Delivery and Pickup System into Your Restaurant's Website
In today's fast-paced and convenience-driven world, restaurants are constantly seeking ways to enhance customer satisfaction and streamline their operations. One effective solution that has gained significant popularity is integrating a food delivery and pickup system into the restaurant's website. This article explores the numerous benefits of incorporating such a system, which can greatly enhance the overall dining experience and help your restaurant stay ahead of the competition.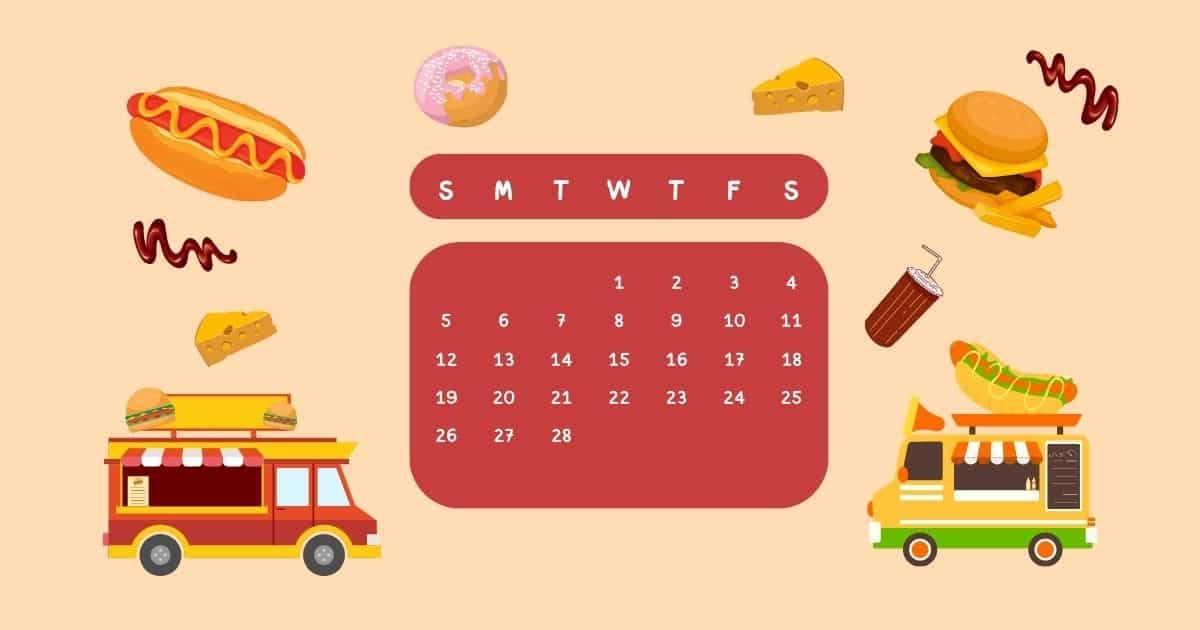 1. Increased Customer Convenience
By integrating a food delivery and pickup system into your restaurant's website, you are providing your customers with the ultimate convenience. With just a few clicks, they can browse your menu, place an order, and have it delivered to their doorstep or schedule a convenient pickup time. This eliminates the need for customers to physically visit the restaurant, wait in line, or spend time on the phone placing an order. By offering this seamless and hassle-free experience, you are catering to the evolving needs of modern consumers and enhancing their overall satisfaction.
2. Expanded Customer Reach
One of the significant advantages of integrating a food delivery and pickup system is the potential to expand your customer reach. By having an online presence and offering delivery services, you can attract customers who may not have otherwise visited your restaurant. With the rise of online food delivery platforms and the increasing preference for ordering meals at home, having your own delivery system gives you a competitive edge. This allows you to tap into a larger market and attract customers from different locations, thereby increasing your revenue and brand visibility.
3. Improved Operational Efficiency
Managing food orders manually can be time-consuming and prone to errors. By integrating a food delivery and pickup system, you can streamline your restaurant's operations and significantly improve efficiency. The system can automate the order process, reducing the chances of miscommunication or mistakes. Additionally, it enables your staff to focus on preparing orders and providing excellent customer service rather than spending excessive time on taking orders over the phone or in person. This increased efficiency translates into faster order processing, reduced wait times, and ultimately, happier customers.
4. Enhanced Customer Data and Insights
Integrating a food delivery and pickup system provides you with valuable customer data and insights that can be leveraged to improve your business strategies. The system can capture information about customer preferences, order history, and feedback. By analyzing this data, you can gain valuable insights into customer behavior, identify popular dishes, and make data-driven decisions to enhance your menu offerings or promotional campaigns. This data-driven approach enables you to personalize the customer experience, foster customer loyalty, and ultimately drive repeat business.
5. Brand Cohesion and Customer Loyalty
Having a food delivery and pickup system integrated into your restaurant's website creates a cohesive brand experience for your customers. They can enjoy the same level of quality and service whether they dine in, order for delivery, or opt for pickup. This consistency builds trust and loyalty among your customer base, as they associate your brand with reliability and convenience. By offering a seamless experience across all channels, you are more likely to retain existing customers and attract new ones through positive word-of-mouth referrals.
6. Adaptability to Changing Consumer Trends
The restaurant industry is constantly evolving, and it is crucial to adapt to changing consumer trends to stay relevant. Integrating a food delivery and pickup system positions your restaurant as forward-thinking and adaptable. It demonstrates your willingness to embrace technology and cater to the evolving needs and preferences of your customers. By staying ahead of the curve, you can attract tech-savvy customers who appreciate convenience and drive your restaurant's growth in the competitive market. In conclusion, integrating a food delivery and pickup system into your restaurant's website offers numerous benefits that can help you outrank your competitors. From increased customer convenience and expanded reach to improved operational efficiency and enhanced customer loyalty, the advantages are clear. Embracing technology and providing seamless online ordering and delivery services will position your restaurant as a leader in the industry and cater to the demands of today's discerning customers.
WEB DESIGN AND DEVELOPMENT SERVICES: Frequently Asked Questions
Can you customize the website according to our institution's branding?
Absolutely! We understand the importance of branding for educational institutions. Our team will work closely with you to incorporate your institution's branding guidelines, ensuring that the website reflects your unique identity.
Can you help us with content creation for the website?
While we primarily focus on web design and development, we can provide guidance and recommendations for content creation. We work with professional content writers who can assist you in creating compelling and informative content for your website.
Can you integrate e-learning platforms into the website?
Yes, we can seamlessly integrate e-learning platforms into your website. This allows you to offer online courses, manage course materials, and facilitate interactions between students and instructors.
What is responsive website design?
Responsive website design is a technique that is rapidly becoming the industry standard. This approach to web design allows the website to adapt and display optimally on various devices and screen sizes, ensuring that the content is always clear and provides a superior user experience regardless of the device used to view the website. This eliminates the need for a separate mobile website, making it possible to have a consistent and visually appealing website across all platforms. Check out some of our clients' websites that have been designed with responsive technology.
Can you redesign my current website?
Yes, we can help you redesign your current website. Our team of experts can provide a comprehensive redesign service that includes analyzing your current website, understanding your target audience and business goals, competitor analysis, updating your SEO strategy, and optimizing the site for better user experience and engagement. Our aim is to deliver a website that meets the needs of your visitors and drives profitability for your business. If you would like to discuss your website redesign project with us, please reach out and we'll be happy to help.
What is the estimated duration for designing a website?
The duration of a website design project will depend on several factors, including the complexity of the design, the number of pages on the website, and any special features or custom development needs. It's important to consider the time required for planning and preparation, including creating wireframes, coordinating with the design and development teams, and making final revisions.
Do you offer ongoing website maintenance and support?
Yes, we provide website maintenance and assistance to ensure that your website stays up-to-date and works correctly. Our expert team is ready to provide continuous technical support and address any issues that may arise. We understand that website maintenance is an essential part of website ownership, and that's why we offer a range of maintenance packages to match our client's specific needs. We are here to help you whether you require regular updates, security checks, or technical support. Contact us today to learn more about our maintenance and support services.
Can you develop a custom wordpress or woocommerce website for my business?
Yes, we can develop a custom WordPress or WooCommerce website that aligns with your business requirements. Our experienced developers will collaborate with you to comprehend your specific needs and craft a solution that caters to your exact requirements.
Our aim is to ensure that your website is both user-friendly and visually appealing. Additionally, we are committed to providing ongoing support and maintenance services to keep your website running efficiently and up-to-date with the latest security and technology updates.
With our extensive knowledge and expertise in web design and development, you can be confident that we will create a top-notch and professional website for your business that meets and exceeds your expectations.
How long does it take to develop a website?
The development timeline depends on the complexity and features of your website. Contact us for an estimate.
Do you offer hosting services?
We can recommend reliable hosting providers or work with your preferred hosting company to ensure optimal website performance.
Can you integrate e-commerce functionality?
Absolutely! We specialize in building e-commerce websites with secure payment gateways and user-friendly shopping experiences.